Yer Mom's Comedy Show presents a special "Back-to-School" edition to end the summer with a good laugh or two.  $20/person Click HERE for tickets.
After we close for the evening, we bring back the outdoor movie. Join us under the stars as we provide wine, snacks and a flick. Movie: Up $15/person Click HERE for tickets.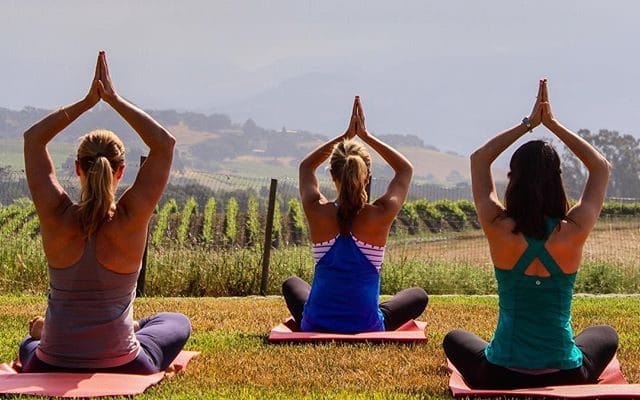 Enjoy a gentle Yin-style Yoga class outside in our beloved grape vines at 10:30 a.m. Saturday, Aug. 7. All skill levels of yogis welcome! Bring your yoga mat and a workable towel or small blanket. Yoga classes will be approximate 45 minutes followed by a take-home Mimosa special. Tickets are $25/person. Click HERE for tickets.
JAV offers a no-cover-charge, outdoor live music series from 6 to 9 p.m. each Saturday night from May to August, with grilled food options from our caterer, Dinner & Co., and wine specials available.